The best online store marketing strategies can help your ecommerce business stand out from the competition since there are a growing number of individuals opting for similar dropshipping setups, usually involving finding suppliers in foreign countries, such as China.
You may be wondering what the best way to market an online store is, and you've stumbled upon the right article that will break down the fundamentals of running a successful ecommerce business.
Let's explore 13 smart online store marketing strategies to boost sales for your business.
Online Store Marketing: 13 Best Ways to Try Out
1. Build email list
One of the best ways to market your online store is through email marketing or building your email list, which means that you should prioritize collecting email addresses from customers and people interested in your products or services.
This works even during the preliminary phase because you can start sending out emails to potential customers, alerting them to your product launches.
You can begin your email marketing tactics by offering discounts, free shipping, and other benefits to ensure your customers remain interested, making them more likely to read your emails and engage with your content in the future.
2. Make good use of social media
Boosting your social media presence is another way to set yourself apart from competition and attract eyes towards your online store.
Uploading regular content on social media platforms like Instagram, Facebook, Tik Tok and others makes it possible for you to find customers interested in what you're selling, encouraging them to like, follow, and subscribe for more news on the latest products and promotions your business has to offer.
You may choose to upload picture or videos as your social media content and host giveaways to attract more attention from your community.
Looking up ways to go viral or increase your following will ensure you remain motivated to improve daily.
3. Optimize for SEO
Optimizing for SEO is crucial because it allows your website to rank favorably on search engines, bringing hot and cold traffic towards your online store.
In order to optimize properly for SEO, you must put yourself in your customer's shoes and ask yourself what you would search for online, such as product titles, meta descriptions, and more.
When potential customers search for your products, they will see the meta information first, prompting them to either click on your store or website or ignore it.
This is why you must create the most attractive meta tags to provide compelling answers to your customers' questions.
4. Make relavant content
Making relevant content is useful when trying to market your online store because it can provide essential information about your business and products, allowing customers to determine whether your product is something they need.
For example, you may create informative social media posts detailing product launches and descriptions, offer free value and market your business strategically, aiming at building your following and converting them to leads.
Building an online business persona is important because it helps you establish yourself as an authority, which is possible through the tone you use when speaking to your audience via blogs and social media posts.
5. Run Google ads
Running Google ads is an efficient way to target certain keywords, ensuring that your website or online store comes up first when people search for certain products.
Paid advertisements make it possible for your store to receive traffic from around the world, depending on where you choose to run your ads.
The analytics will reveal your results and allow you to adjust your strategy based on the feedback you receive, making it possible to target your audience effectively and convert them into customers.
6. Run ads on social media platforms
Running ads on social media platforms is another way to bring more attention to your online store, which is an excellent tactic if you know where your customers spend most of their time.
For example, your target audience may be mainly on Instagram, meaning that you can run ads on that social media platform to get the best results and conversions.
Although it's not easy to choose the right advertisement to run, you can begin small and start off with a simple image of a product or category, adjusting your tactics based on how people interact with your advertisement.
7. Partner with relevant companies
Creating partnerships will ensure that you align yourself with relevant companies and businesses with similar target audiences, creating opportunities for cross-promotions.
However, you will want to avoid companies selling the same products as you because that will just increase the competition and make it more likely for your audience to choose the other brand.
If you sell sports shoes, you may want to work with a company or brand that sells sports apparel, ensuring there are no conflicts of interest.
Co-sponsoring becomes possible through partnerships, allowing your business to thrive through mutually beneficial cooperation.
8. Make a guest appearances online
Making a guest appearance on a podcast or online discussion is an excellent tactic allowing you to leverage your business in a particular way, creating product awareness and targeting specific communities through online platforms like Youtube and Spotify.
If your business is new, you need to remain active and put yourself out there, which may be exactly what you need if you have expertise on a particular topic of interest.
For example, if you're selling fitness supplements like protein powders, pre-workouts, creatine, and more, it would help greatly if you were knowledgeable about the ingredients and effects, making it possible to relate with your audience by offering them valuable insights and encouraging them to buy from your business.
Putting a personality and face behind a brand is also important in bringing recognition to your business because people connect with individuals.
If you've got a Youtube channel, you can easily invite other prominent personalities for a co-hosted podcast, providing free value to your target audience while benefiting from the mutual association.
9. Use influencer marketing
Influencer marketing is an interesting tactic that yields fruitful results when used smartly since many influencers have massive followings and can bring a lot of attention towards your online store.
One simple post by an influencer can increase your brand awareness, but it is important to identify the right influencer to work with, such as one with a similar following as yourself.
If their following shares similar values as your audience, your influencer marketing strategy will be more successful.
After identifying the right influencer, you can ask them to make a blog or social media post relating to your business or products and pay them their price.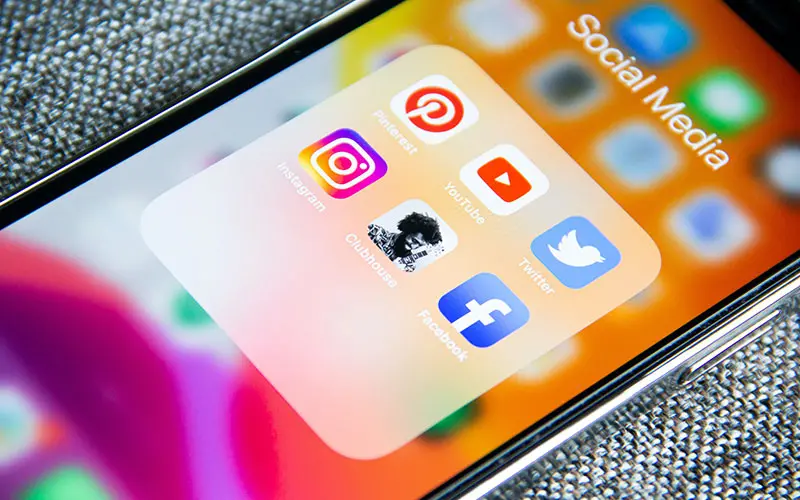 10. Leverage your offline store
Another interesting way to drive more attention towards your online store is to leverage your offline store. You can offer your customers a chance to sign up for your loyalty program or stay updated regarding the latest product launches by signing up at checkout, giving you access to their personal information for sending promotional emails.
Try and ensure that your tactics are non-intrusive and you do not alienate your customers by forcing them to check out your online store or provide personal information.
If you are currently running any promotions, let your customers know they will benefit from certain discounts if they order products through your online store.
It helps if you've already got loyal customers who frequently visit your physical store, allowing you to hand out flyers offering promotions and links to your social media platforms.
11. Create engaging web design
Creating engaging web design is important when it comes to properly marketing your online store and business since customers are more likely to buy your products if your store and website look professional.
Choosing a lousy template will ruin your chances of building your online presence, which means it might be in your best interests to hire a web designer or find the right template through websites like TemplateMonster.
Your store should have interesting visuals that capture attention effortlessly, and it may be worth studying your competition to see how they've marketed their stores and websites using excellent design templates.
12. Offer 24/7 customer service
Offering 24/7 customer service is a way to help your business stand out since it adds professionalism to your brand image and gives the impression that customer satisfaction is your priority, which is important.
Many successful online stores make it a point to offer round-the-clock support to their customers, such as through live chats and other support features.
If your customers know they will receive support before, during, and after a purchase, they are more likely to become repeat customers.
Even if it is not possible for you to offer 24/7 customer service due to limited staff members, you can use live-chat tools to offer assistance during working hours.
13. Optimize your online store to be mobile-friendly
Optimizing your online store to be mobile-friendly ensures that you maximize your potential customers since mobile shopping is responsible for 30-40% of online purchases, which is likely to increase in the coming years.
If your online store takes too long to load on mobile devices or does not enable quick purchases, you will lose out on a lot of sales, negatively impacting your profitability.
Vertical designs are superior to horizontal ones for mobile devices since they are more optimal for quick scrolling.
You should also check your online store's mobile responsiveness by loading it on several cell phones to see if any errors pop up.
Online Store Marketing: Conclusion
If you're wondering how to market online store effectively, you should look into these 13 smart online store marketing strategies to boost sales since they offer opportunities to capitalize on advanced tactics that can set your business apart from others.
Marketing is the art of convincing, persuading, leading, and directing hot and cold traffic and existing customers back to your online store by fine-tuning existing processes and experimenting with advanced tactics to create meaningful business results.
Ecommerce businesses may be your whole bread and butter or simply a way to earn passive income, so you should spend time researching the best ways to maximize your chances of generating sales.